Tailored specifically around your individual fitness, Personal Training Ensures you get the mast out of every workout. Our expert personal trainer can offer support, advise and motivation To keep you on the right track.
Personal training guaranteed way to get results more rapidly. Your personal trainer will use cardio and strength training techniques to: Increase your stamina or to keep stress levels in check, Cardio training can help improve your heart and lungs for more health benefits. Either through body weight routines or endurance circuits,
Cardio training can also assist in lowering blood pressure and cholesterol level. Shape up and get rid of fat with strength training. Using proper equipment such as free weights or resistant machines, You can boost your overall well-being while building up muscles and bone strength. Our personal trainers and fitness staff will be there to guide you through this safety.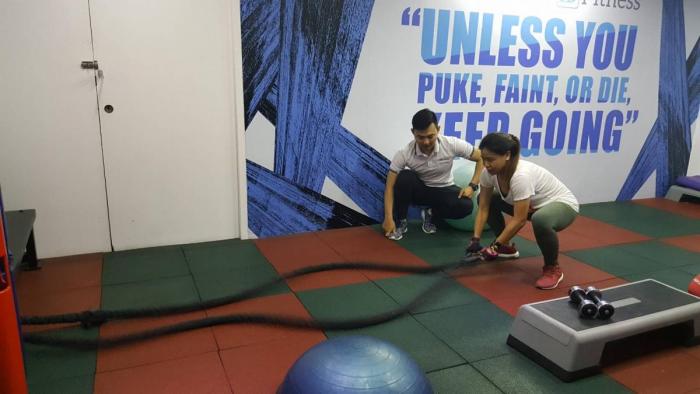 DD Fitness FIRST STEP
FIRST STEP is 2 X 40 minutes personal training sessions (500 Baht) FIRST STEP: Is our heavily discounted introduction to personal training. This will give you tools, guidance and motivation you need to achieve your goals. The session includes;
Session1:
Needs analysis
Warm-up/Strenght & cardio session
Basic analysis of eating habits
Session2:
Follow-up & feedback from session1
Functional focused training
Follow up on plan